Hybrid rental cars
The most fuel efficient vehicles available!
Toyota Prius.... 60+mpg
Hybrids are regular gas cars that are powered by a conventional engine, an electric motor and a hybrid battery. You do not plug them in, but they charge themselves with the braking system. These Hybrids turn off their gas engines, on their own and switch to battery power so you don't have to even think about it, but you get amazing gas mileage!
Brand New 2021 Kia Niro LX crossover SUV Higher off the ground yet smaller, and better mpg, than most SUVs.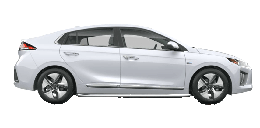 Brand New 2020 Hyandai Ioniq Hybrid with Sunroof!The most fuel-efficient car in America! 2021!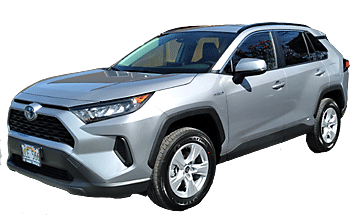 Brand New 2021 Rav 4 Hybrid The Most fuel efficient SUV available! 40mpg!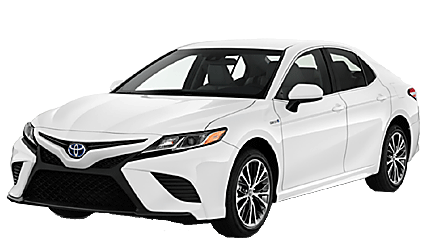 Camry Hybrid. Fancier Car 49mpg
Prius C. Small car. 50+ mpg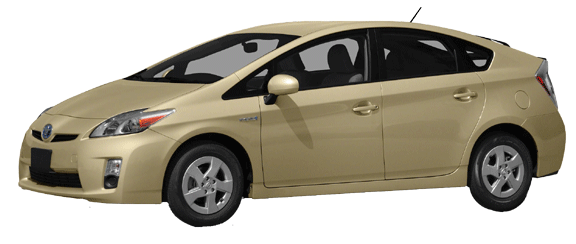 Third generation Prius. 50+mpg
---

Electric rental cars
Electric Cars are regular cars but they are powered through batteries not fuel. There are 6 fast charge stations around Maui for the Leaf and Bolt, plus several level 2, at places like costco, whole foods, Home Depot... All EVs come with a cord so you can plug into a standard 110 outlet, so check with the place you are staying to see if you can plug in your rental car there!
The Chevy Bolt gets around 250 miles on a full charge.
The Nissan Leaf gets around 150 miles on a full charge.
The Tesla Model 3 gets around 300 miles on a full charge.
---
On average tourists drive around 400 miles in a week, visiting all the major tourist spots, so these cars can go everywhere a regular gas car goes!
Electric vehicle (EV) fast-charging stations are Located at:
Queen Kaahumanu Center in Central Maui
Piilani Village Shopping Center in South Maui
Lahaina Aquatic Center in West Maui
Pukalani Terrace Center in Upcountry Maui
Haiku market near Colleens.
Maui Electric Company office very close to Queen Kaahumanu Center
The EV-Maui charging rate is $0.28 per kilowatt-hour between 9 a.m. and 5 p.m.; $0.40 per kWh between 5 p.m. and 10 p.m.; and $0.38 per kWh between 10 p.m. and 9 a.m.
Rent an Electric EV car from us and it will be 95-100% charged when you pick it up.

Biodiesel rental cars
Biodiesel Cars are regular cars fueled by a locally made, clean burning, sustainable fuel, of mostly recycled vegetable oil!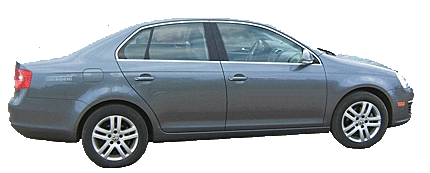 VW Jetta Sedan. 40 mpg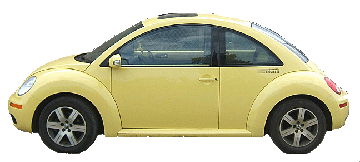 VW Beetle / bug 40 mpg
Our biodiesel cars are OLDER vehicles. Considered as Maui Cruisers... AC does not work, a few bumps and bruises, but they still run fine and on 100% biodiesel!
There are 2 Biodiesel stations on Maui; 1 near the airport and our office, and the other in Lahaina. These cars get over 400 miles on a tank so you can easily go a week without refueling.
Look for the sunflower fields on Maui. These are being used in biodiesel!
---